Latest Track
0:00/4:03

0:00/4:07

0:00/4:33

0:00/4:38

0:00/3:13

0:00/4:33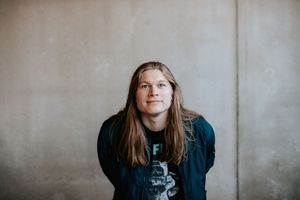 get to know me
Hey, I'm Chayse Pannell. I'm a singer-songwriter, music teacher, and massive Harry Potter fan. I've been playing all kinds of instruments since I was 11 years old---because I didn't really have a choice. When I was just a baby, I was diagnosed with Severe Hemophilia A, a bleeding disorder that doesn't allow my blood to clot at all. That may sound horrible to most people, but it actually carved the path for me to become the person and musician I am today.

Since I couldn't play sports or risk injury, music was my sanctuary. It was my way of making friends, expressing myself, and overall a better choice mentally than playing video games 24 hours a day. That kind of outlet meant so much to me because I never felt like an outcast when I was writing, playing or performing. Now, I eat, sleep, play, and teach music full time. 
When I'm not playing a gig with my band or teaching, you can find me traveling with my wife, Katie, and our cat Eleanor Rigby.  I also like to watch movies, try new foods, golf, fish, and cook. I think in another life I would've been a chef. Ehh music is more fun though.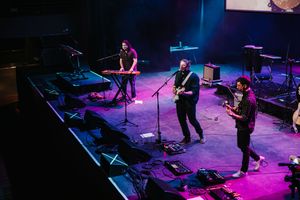 "Nothing pleases me more than to go into a room and come out with a piece of music."
— Paul McCartney